Business Litigation & Local Counsel
"First rate quality and service, without the big firm price tag. Cobb & Counsel know how to litigate business disputes efficiently."
-Faisal Hamdard (Manager, MET One LLC)
Are you considering bringing a lawsuit to protect your rights? Or perhaps your business has been sued in Texas? Civil litigation is expensive, time-consuming, and driven by local rules and practices—without experienced counsel, your chances of success are slim. Cobb & Counsel has extensive experience representing clients in a wide variety of civil matters, including class action lawsuits and trial cases. We have served as lead and local counsel in federal and state courts in Texas, including the Texas Supreme Court and the Fifth Circuit. We pride ourselves on our ability to create innovative legal strategies and are committed to achieving the best outcomes for our clients.
Business Litigation & Local Counsel Experience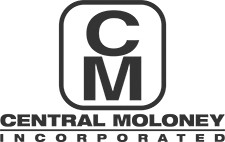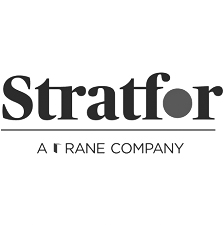 APPEALS
GS Texas Ventures, LLC v. Pub. Util. Comm'n of Texas, 03-18-00533-CV, 2020 WL 217179 (Tex. App.—Austin Jan. 15, 2020, no pet. h.)
Dos Republicas Coal P'ship v. Saucedo, 477 S.W.3d 828, 832 (Tex. App.—Corpus Christi 2015, no pet.)
Texas Comm'n on Envtl. Quality v. Maverick County, 03-17-00785-CV, 2019 WL 6042276 (Tex. App.—Austin Nov. 15, 2019, no pet. h.)
Maverick County v. R.R. Comm'n of Texas, 03-14-00257-CV, 2015 WL 9583873 (Tex. App.—Austin Dec. 29, 2015, pet. denied)
Fallon v. MD Anderson Physicians Network, 586 S.W.3d 58 (Tex. App.—Houston [1st Dist.] 2019, pet. filed)
Fallon v. Univ. of Texas MD Anderson Cancer Ctr., 586 S.W.3d 37 (Tex. App.—Houston [1st Dist.] 2019, no pet.), reh'g en banc granted (Aug. 27, 2019)
Calhoun Port Auth. v. Victoria Advocate Publ'g Co., 13-18-00486-CV, 2019 WL 1562003 (Tex. App.—Corpus Christi Apr. 11, 2019, pet. filed), reh'g denied (June 28, 2019)
In re Calhoun Port Auth., 13-18-00406-CV, 2018 WL 3583929 (Tex. App.—Corpus Christi July 26, 2018, no pet.)
Garza v. Starr County, Tex., 628 Fed. Appx. 887 (5th Cir. 2015)
CLASS ACTION LITIGATION
Mazen Ali v. The Texas A&M University System, et al.
Nathan Hines v. The Texas A&M University 12th Man Foundation
"Friendly folks, yet fierce litigators. We are always confident with Cobb & Counsel in our corner."
Chris Hart
EVP, Central Moloney, Inc.
Cobb is an "expert legal tactician and successful litigator."
Greg Abbott
Governor of Texas
"Our organization used Cobb & Counsel for two legal matters involving a public information request and property rights. Both matters were handled promptly and with the utmost professional conduct. They quickly understood the issues, made sound recommendations, and helped us implement solutions."
Curtis Raetz
President, Double Horn Creek Water Supply Corporation
"Cobb & Counsel won over our Judge with a creative argument, and won over my board with a creative fee structure. They love challenging Texas statutes and Agency actions, and it shows in their results."
Katherine Froelicher
General Counsel, CANarchy Craft Brewery Collective
"Consistently, and with integrity, Cobb & Counsel delivers results in the courtroom, and value in the boardroom."
Scott Mack
CEO, IntegriCo Composites, Inc.